https://forums.eveonline.com/default.aspx?g=posts&t=462679
2015 was an incredible year in the EVE. We have seen so many things going on in the game world with large alliances disbanding or closing their doors, new entities emerging, focus of interest shifting, drama, success. It is not always the big event that matter, it is also exciting to read action reports of fights with only a single one survivor limping off the field hanging together by a sliver of just 1 structure HP … it is impossible to capture all this passion, excitement and wrecking action!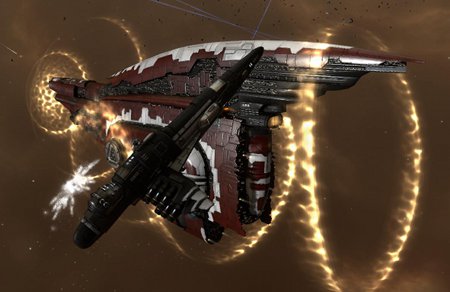 Before all these wonderful things are lost in space and time, I would like to present a few selected highlights of interesting things that took place in EVE and the EVE Community in 2015. Please bear with me that naturally many good things are missing – please those good stories, interesting events, artwork and more in the comments.
Thank you for another incredible year in and with EVE!
o7
== Events in the game world (player created content) ==
RvB Fleets –Website
Spectre Fleet –Twitter – Twitch
Fight for Nova – Eviction of Dropbears Anonymous
Burn Amarr – Some thoughts
NT Collides – Stream – Match replays
War in the East with heated battles
Black Legion disbanded – Killboard
Nulli Secunda closing doors – Killboard
Theomachy – Last man standing 400 man battle – YouTube
Trillionaire Xmas Party – Homepage
EOC.TV Rumble – Homepage
The Angel Project
== Remarkable videos, images and other media created by the player community in 2015 ==
…Videos …
Escaping Earth by Skymea
EVE Online: Wanderers by Zaqq
The ships and factions of New Eden as 360 video by Scott Manley
Rooks and Kings: Gridline Bombing (One Night Only) by Rooks AndKings
EVE Online: Time Lapse by Zaqq
Slow motion Avatar Doomsday blast by Arthur Vié
New visual damage effects by Varinnor
Ship sizes of EVE by EVE Outtakes
Drifter Attack on the Amarr Empire by The Gentleman Gamer
Drifter attacks by delonewolf
The Assassination Of Empress Jamyl I by Mangraa D
Snowball fight in Luminaire by Varinnor
… Fanfiction …
EVE Fiction Stories
… Audio …
AlienHand Soundtracks: Long Way Home – Denied – Star Souls
… Images …
The Veldnaught – unkown
RVB Ganked 150 – The Legendary Golden Fleet Flies Again
Ink and watercolor painted EVE portraits by Mynxee
Somewhat older collected work  by slashbang (Second album)
Rusty pirate Rifter by Mig26
Awakening by Zaqq
Firetail on Flames by 
Niden with Dramiel (and Quafe) by Niden
Wormhole Fundamentals by Asayanami Dei
Stratios Drawing by Adam Hinesley
Large amount of beautiful EVE images on Reddit
Ms. EVE Japan and Mr. EVE Japan
3D printed Rifter by Yurii Iefimov
Personal miniature EVE spaceships made by Chinese players
== Charities and support ==
Broadcast 4 Reps – You never fly alone! – Image
Help fighting Leukemia – Blow up a Titan – Homepage
Care4Kids
PLEX for Good – Nepal earthquake – Result with over 100k USD donations
Support for Photon Torpedo's family– Support page
== Information, guides and more ==
Coalitions in EVE Online
Sovereignty influence map
Factional Warfare highlights
50 million kills on ZKillboard
EVE101
EVE Online Weekly and o7 Reports both by Hendrick Talladar
Wormhole identification cheat sheet by Valtyr Farshield
EVE Online Fansites
== EVE player gatherings ==
Fanfest 2015: Recap –Day 1 – Day 2 – Day 3
EVE Vegas
EVE Amsterdam
EVE Berlin
EVE Down Under
EVE London – Further info
EVE Paris and EVE Paris #2
EVE New England – Website
EVE Nottingham
G-Fleet Camp Zero
EVEMeet
CCP Phantom – Senior Community Developer – Volunteer Manager