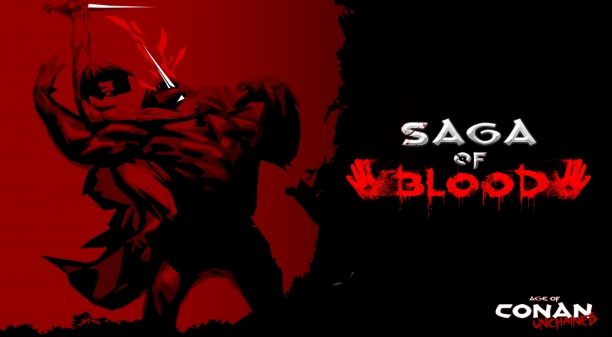 A brand-new Saga Server is fast approaching!  A Saga Server is a brand new limited-time server where you create a new character, complete milestones, earn exclusive loot, and experience the thrill of starting anew!
The Saga of Blood begins September 27th.  Let's take a look at what to expect:
WHAT IS THE SAGA OF BLOOD?Saga of Blood is a new limited-time server running on a PvP ruleset.  You create a new character on this server, and play through a special "Saga Quest" as you progress.  Completing objectives in this quest awards exclusive cosmetics and high-level PvP gear!
Additionally, Saga of Blood introduces weekly level caps and leaderboards.   More on that below!
As with Saga of Zath, there is a new Saga-exclusive Hoard you may purchase on Saga of Blood, featuring tradable items that you can bring back to the main servers with you.  When Saga of Blood closes, your character will be transferred to Fury with their inventory fully intact.
Content retrieved from: http://www.ageofconan.com/news/saga_of_blood.